Carmel, Westfield, Zionsville, Noblesville, Fishers Cyber Liability Insurance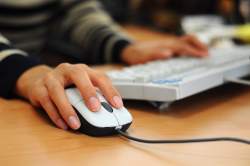 What is Cyber Liability? Who needs Cyber Liability?
Cyber Liability protects businesses that store information online or in physical files. The information can be anything like credit card numbers, social security, driver's license numbers, email addresses, health information, and more. You need Cyber Liability if you have access to and store information of a client, vendor, or company you work with.
Many businesses in Indiana face a breach of information due to their data collection and storage practices. In today's interconnected digital landscape, where data serves as the cornerstone of business operations, a lack of Cyber Liability policy can inadvertently expose your business to the ever-looming threat of unauthorized access, cyberattacks, and data leaks.
When it comes to selecting a cyber liability policy for your business, Hittle Insurance is your Agency in exploring the best options available.
The scope of cyber liability exposure for Carmel, Westfield, Zionsville, Noblesville, Fishers enterprises goes beyond mere data breaches and information loss. At Hittle Insurance, we acknowledge the dynamic nature of the industry and the escalating threat of cyberattacks and breaches. The need for an insurance agent capable of effectively navigating these challenges has never been more crucial.
Consider the following coverage options tailored to your business:
Prior Acts Coverage
Coverage for Reputation Damage Expenses
Reimbursement of Forensic Specialist Expenses
Comprehensive Coverage for Paper and Electronic Data
Integrated Liability Coverage
Loss Control and Mitigation Services
Business Interruption Coverage
PCI (Payment Card Industry) Coverage
Affordable Cyber Liability Insurance in Carmel, Westfield, Zionsville, Noblesville, Fishers
As you can tell, the security of electronic systems/data and confidential information is a paramount concern for Indiana. At Hittle Insurance, we specialize in identifying the optimal package for your business needs.
Reach out to us today at 317-895-5555 to add another layer of security to your business!